This week, I wanted to share with my fellow moms 13 Things No One Tells You About Your Child's First Year Of School. It's no secret us moms have a lot on our plates, but when the kids start school it's a whole different ball game. Whether you're a first-time mom or a seasoned pro I hope this post makes your life a tad bit easier to manage the day to day happenings of your school year or just to be aware of what to expect.


You might also enjoy:
5 Ways To Celebrate Your Child's Accomplishments

13 Things No One Tells You About Your Child's First Year Of School.
1. Notifications
The most important of them all, be prepared for all the notifications you're about to get from school. They come in the mail, inbox or your child's backpack almost every day. I can't tell you how many times I've dropped the ball on a holiday celebration or project that was due because I missed the deadline or didn't see the notification. Get a special folder with your child's name or create a folder in your inbox and sort these as soon as you receive them.
2. Pin Numbers and Payment Reminders
Your child will receive and is expected to know their pin numbers for lunch. You'll also need to be on top of funding their lunch account at school. Get a schedule going for this so you don't forget. I add $ once a month to my kids account. Once you do it for one the rest of them can share. (All of my kids are in the same school district but go to different schools).
Tip: The first week of school can be overwhelming for some kids. Knowing where to go and how long it takes etc. I give my kids a home lunch to avoid the long lines the first week.
3. Lunch Times Are Short
My kids take forever to eat and it was very concerning when I found out that they only get 25 minutes for lunch. Shut the front door! Let me break it down for you: they have to wash their hands, then join the lunch line, get the food, enter the above pin number to pay for the food, find a spot to sit (preferably with friends), open their milk cartoon, eat, chat with friends while eating, empty their trays, use the bathroom and get back to classes all within 25 minutes. I'll leave it at that.
4. Organize Your Passwords
Your kids are going to get a series of passwords, they won't remember half of these but you are going to need to figure out a system to keep everything in one place.
5. Dress with Extras
My motto partly because we live in Minnesota and it's usually cold the entire school year is: it's better to have it and not need it instead of needing it and not having it. Send them to school with the scarf or jacket, send the extra sweater if you're not sure, chances are they are going to need it.
6. Become Friends With Their Teacher
This is the person your child will go to for help, this is the person responsible for your child for the next year need I say more? Read the newsletters, emails, and notes. Schedule meetings and conference ask questions. Assist your child's teacher in whatever they need. This isn't a 'you are responsible for my kid's education' alone, it is a partnership between teacher and parents to ensure the best outcome in the next year.
7. Get Social
Most schools have social media, start following their accounts. If the school's email goes into your spam account or you don't have access to your emails on the go, the school's social media account will keep you up to date on things like holidays, early school closing, emergency situations.
8. Keep Your Info Updated
If anything changes for you like your phone number or you move during the school year be sure to update your info with the school.
9. The Nurse
If your child has any type of medical concern or allergies please take a minute to stop in and meet the school nurse. Don't send a typed paper with instructions and assume the nurse will see it or remember every kid's allergies or medical history. Go in and meet with them. Give them the instructions or medications in person. This will help in an emergency.
10. After School
Allocate time after school for naps, homework, book in the bag reading assignments etc. Kids need to recharge. Be careful of how much after school activities you sign them up for after school on that first year. Their little bodies and minds get tired too.
11. The Extras
Get extra stuff, school supplies, clothes, whatever it might be the kids will eventually lose them. I try to stock up on hats, mittens, pencils, erasers, crayons whenever I can. These things go on sale frequently and we are always needing them.
12. The Supply List
When you receive the school supply list, note that everything on this list isn't for your child only. Most of these will be shared by the entire classroom or grade. Get exactly what the teachers ask for in terms of brands and features. (black chisel tip dry erase board markers ring a bell to you yet?) Yes, because once you take it to school it's not your child using it. Be a little generous and give extra too, these supplies are supposed to last all school year but they don't and teachers are the ones spending their own money sometimes replenishing supplies. If you can't find the items, consider giving them a gift card or check to cover the cost.
13. Labels
Label everything your child doesn't have to share, that means backpacks, shoes, jackets, mittens, hats, notebooks, lunch bags etc. Think about how many kids are going to the same school, share the same items and how easily it would be for something to get lost or misplaced.
Tip: Get waterproof labels.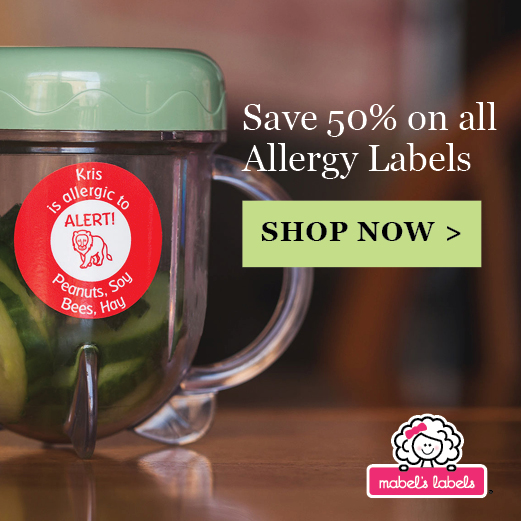 Did I miss anything? What would you add to the list?