Hi all you beautiful people, it's been a few weeks; I started a blog at the beginning of April, published about 3 posts and then I disappeared right? Sorry about that… it has been one crazy month for my family and me and you're about to find out all about it.
Series Of Unfortunate Events
These things tend to only happen immediately after you're on a life high; you know when you're on cloud nine and you think you have life wrapped around your little finger or you're on top of the world and nothing bad can happen… Yes people, that's when something inevitable will happen, and I feel it's God's way of reminding us to stay on the ground and not on cloud nine forever, but The glass is always half full right?
The glass is always half full, this has been what I told myself forever every time something disastrous happens to me!
Right after my 3rd post on my new blog my 5-year-old Dell laptop crashed, no warning just went black while I was working one night. I will not tell you in this post the things that came out of my mouth at that moment, but after I had dried off my frustrations and sadness, I went to bed feeling defeated and fell asleep knowing that I wasn't on cloud nine anymore. Over the next few days, my heart sunk as my husband tried to fix my beloved laptop while I shopped around for a replacement. I went to Costco and picked up a nice HP but as soon as I turned it on I knew it wasn't going to cut it. I ordered a 2nd one from Dell, and even with my specific needs and customer service's recommendation I just wasn't feeling it. I wasn't necessarily worried about my previous work since I usually back everything up on my external passport which really was my lifesaver. As I shopped for a new computer, I dreamt about my poor laptop working again, but I had to face reality. I caved and invested in a new iMac from Apple. I was up and working in less than an hour. That same day my husband (did I mention his hobbies includes taking things apart and building them back up) add to his love for youtube techie videos was able to bring my broken laptop back up. It still works like nothing happened but now I have a backup 🙂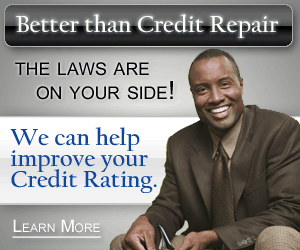 As April ended and May began, my oldest Matthew was selected to move on to the regional science fair in Mankato, he celebrated his golden birthday, and he's been prepping for camp this week.  My 2nd child, Arianna has been rehearsing all month for her Grand-Day concert at the end of this week, we've had 3 work from home projects that we've had to complete and all this with my 19-month-old in tow. It has been one chaotic set-back after another. My online boutique also was suffering because I couldn't find the time and digital resources to run it. I lost a lot of potential sales during those weeks.

The Guilt
The enormous guilt I felt during the past few weeks should be illegal, there was guilt for spending money on my blog and business but not being able to do it justice, I have employees and sales that needed taking care of. I had mommy guilt for every time I told my children I couldn't do things with them or spend the time doing something for them. I had self-guilt and doubt that maybe just maybe I had bitten off more than I can chew and that feeling of unproductiveness and loss of what I needed to do first was simply overwhelming. After all, I am driven by security, strength, and safety. I can focus better with stability plain and simple. The less distraction, the more creative I get.
The Glass Is Half Full
As I sat down to write this post, I realized that I was way too hard on myself. Things happen, life! I truly believe that I would not be happy in another person's shoes. I've worked hard, and my hardships, experiences, and scars have made me see life uniquely only to sit back and objectively see that the glass is half full.
I believe that things happen for a reason, you may not be able to see it at that moment but eventually, you will.
This new blog that I was so worried about had growth even though I wasn't able to publish any new posts in the last few weeks. It got approved by Google, Amazon, and 5 other companies for affiliate marketing. It got it's first sponsorship proposal. It's now a part of 3+ media blogging networks. It's social media stats were phenomenal; Facebook, Twitter, Instagram all grew past it's first 100 followers and past my goals for only being one month old and it's Pinterest page was invited for several group boards.
So do I still feel guilty? Yes!!! But I'm also feeling thankful as I see the glass half full. Eventually, I realized that sometimes what's holding me back is only in my head and I need to give myself a break every once in awhile. There will always be something that fails, and I will start again as I always do.