ABOUT JESSICA
My name is Jessica Reyes (soon to be Mrs. Rich). I am a mother of two boys, one of which will be arriving November 2017! I work full time as Program Assistant with a wonderful organization in Boca Grande, FL. It is literally paradise. I live for my little family and I enjoy soaking up every moment making memories with them. From the beach to art festivals, to farmer's markets, and theme parks, I love getting out of the house and out of our routine. We're a very artistic and creative family. My fiance and I were 'theatre kids' in high school. I enjoy painting and digital art, he is a DJ and enjoys writing music. Our little guy is following in our footsteps as quite the performer. Since this is motherhood unfiltered, I'd just like to say that although I first see myself as a mother, I am still 24 year old Jessica, who loves getting dressed up and going out with the squad for ladies night. I also enjoy going to music festivals and concerts and doing kid-free activities with my fiance.
CONNECT WITH JESSICA
MOTHERHOOD UNFILTERED
Q. How did becoming a mother change you?
Jessica Becoming a mother can be a huge change. Not only does your body and lifestyle change, but it's like something shifts chemically too. Like a whole new part of your heart and brain have been unlocked. I feel like becoming a mother changed me completely. I look back to four years ago and can barely recognize the person I was. For a time, I could say I was more inspired, more motivated, and driven. I could say that for a time I had big dreams, of going to school and moving off to California to get into the animation industry. But then the college life somewhat consumed me, and I was just a 20-year-old girl going with the flow. Obviously being in college and in between min-wage jobs leaves you in a rut financially, but I wasn't in a rut, I was in a sinkhole. When we found out I was pregnant, it was like hitting rock bottom. It felt like we had no options like we weren't fit or nearly responsible enough. Those things were all true back then. It scared me to think about the "things I would have to give up" to become the primary caregiver for another person when I was barely taking care of myself. But that chemical shift had already started happening, and every week that went by that we were undecided on what course of action to take, the more sure I became that I was already a mother. The only way to go was up. I am not any less inspired, motivated, or driven. I still have dreams. It's all just..different. The love I have for my fiance, for myself, for my art, it's not always sunshine and rainbows, but it all changed for the better. Now, my art is not just a dream. It's a seed that I want to plant in the heart of my little boy. Becoming a mother made me realize what priorities were, and how important they are (something that can be very lax in your college years). I gave up a lot when I became a mother, but I gained so, so much more.
Q. Are you a conventional or unconventional mother?
Jessica I actually had to google "conventional mother" to see if there was an out of the box definition that I could refer to. Conventional means conforming or adhering to accepted standards, as of conduct or taste. It's kind of an odd word to pair with "mother". Because is there even a one-size-fits-all to motherhood? Sometimes it's hard to even know what conventions you should or need to conform to even become a conventional mother! Even the moms who seem to have it all together and do everything right might be a little unconventional in some areas. I vaccinate, I let my son watch TV.. often. Some weeks we follow a whole foods meal plan, some evenings we eat drive thru McDonald's. I do educational and learning activities at home with him after work some nights, some days I take him to the park to play..with the other kids. While I sit with the other parents catching up on my Instagram feed. Most days he's bathed and in bed by 8:30 and some days he's not. Being a conventional mom to someone else's standards is not an act I want to keep up. I just want to be the mom my kids need. I think we're all maybe a bit conventional and unconventional. It's all about balance, and that's okay.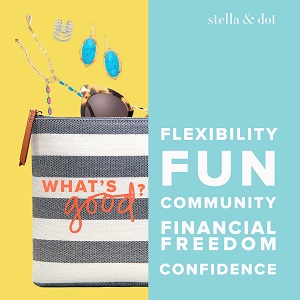 Q. What is the hardest part of being a mother based on your experience?
Jessica Wow I have to pick ONE? It comes down to lack of sleep, or being a working mom and learning how to balance it all. Lack of sleep in motherhood is a given, and yes it's hard but I seem to have adapted somewhat to that. Now that my little guy is three, he sleeps through the night. But we're still awake before the sun, so I know I just need to get to bed a little earlier if I want my full night's sleep. (Not looking forward to starting from square one with baby #2 on the way and my three year old already growing out of his naps. NO SLEEP FOR DAYS)
Honestly, for me, it's hard keeping it all together after working 8 hours for someone else and having to come home and squeeze in a day's worth of housework and quality time with your kid in 3 hours. It's hard not to feel guilty or like you're not keeping up some days. When the weekend is your off time, but you have to decide between catching up on chores, or ignoring the mess (that's driving you crazy) to go make the day special with your family. Sometimes I've got the juggling act down pat, and sometimes I drop the ball. The hardest part is not being hard on yourself.
Q. Is Motherhood different than you had imagined? Is your reality better than what you imagined?
Jessica Motherhood is definitely better than I imagined. I had this idea of what my life would HAVE to be like after my son was born, but life is life. It goes on. It can still be everything you imagined it would be after becoming a mom. You just learn how to do it all while sharing it all with a mini you. Yes, all the things they tell you about motherhood are true; you will be tired and you may go a few days without changing out of your pajamas. But motherhood is a whirlwind of deep emotions and proud moments. You'll feel like you haven't felt anything before, and you'll love like you've never loved anything before.
Q. Who is your 'mom' role model?
Jessica I would be a heartless human if I didn't say my mom was my 'mom' role model. She wasn't perfect, but as I've come to understand, none of us are. Even before there was Pinterest, she knew how to make a damn good meal out of what seemed like nothing. She was all about spending time with family and DOING things. She somehow always pulled together a wonderful time with little money and loads of creativity. She's thrifty, and while I was in junior high wondering why I didn't have the trendiest brand named clothes, I ALWAYS got compliments on my clothes. She still to this day will bring me outfits and brag how she found each item for only a dollar. I carry a lot of her with me when I mother my son, sometimes it makes me laugh. It's even better to see her be a wonderful grandmother to him though.
Q. What do you do for 'me time'? Or share something you do to recharge.
Jessica This is a hard one. Ultimately, 'me time' would be sitting down to paint. I still can, and I do, but like many of those things that you do have to give up when you become a mom. Doing something without planning it out first is now a luxury. I usually have to plan to set aside time (and stay awake) to paint after my little guy goes to sleep. The hard part is that setting up an area to start a painting and cleaning it up can feel like just as much of a chore as doing the dishes some days. But still, I love that feeling of putting on some good music, lighting candles, and painting can be all I need to feel like I accomplished something. But, my favorite way to recharge is sitting on the couch with my fiance, with plenty of snacks and pillows, watching a funny movie. Since he's a DJ and a born night owl, our schedules are quite opposite. He works nights and sometimes doesn't get home until the wee hours of the morning when I'm just about to start my day. So on night's, he doesn't work, I usually try to stay up past my bedtime to spend time with him. It always makes me feel better.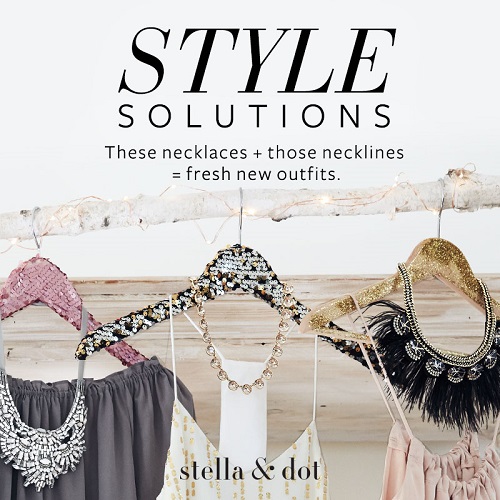 Q. Share a family tradition you do with your kids.
Jessica Gosh, I don't even know if we have a real true solid family tradition yet. I've tried to start some holiday traditions, like each of us writing a letter to Santa for Christmas. Daddy's was the best this past year, and the little guy can't exactly write yet, but his scribbles were cute. We have a lot of little traditions though. Grocery shopping together when we can, (yes all three of us). Eating together as a family for dinner, which may be a norm for some, but I didn't when I was young, and lots of families these days can't either. I'm excited to see what traditions unfold as the boys get older 🙂
Q. What is the biggest mistake you've made as a mother?
Jessica I can't say that I've yet made one whole giant significant mistake, but rather a series of little mistakes. Forgetting lunchboxes, forgetting to pay daycare on time, giving in to tantrums for the sake of keeping him quiet in public so I can shop peacefully. Little things that can actually make you feel like one big mistake.
Q. What's the one thing you wish you could do differently as a mother?
Jessica I wish that I could have more time and energy to focus on my kids. I have a wonderful job, with great benefits, and a great boss. I know that I am blessed and I don't take that for granted, but I do dream of adding other streams of income to hopefully transition into working from home. As much as my little guy loves spending time with grandmas and his friends at daycare while I work, I want to spend more time teaching him and his new baby brother, and loving them before they're too old to spend quality time with Mommy!
Q. As a mother, what do you feel you miss out on the most?
Jessica I would definitely say my social life. I have my group of close friends and some of them are moms too. Don't get me wrong, when we can all get a night off and a babysitter at the same time it's great. But even when we do family BBQ's and all of us and all of our kids get together, it seems as if the Dads are the ones relaxing and us moms are the ones inside trying to console or occupy the kids! I just miss being able to simply enjoy adult interaction! Lol
Q. What is one thing you wish to teach your children?
Jessica I hope to teach my boys to be a gentleman and to always seek to be the good in the world. I want to teach them to have and show empathy and be willing to help others. I want to teach them to be kind and respect the women in their lives. You know, all the good things.
Q. What is your biggest fear as a mother?
Jessica Completely unfiltered? My biggest fear is losing one of my boys or something happening to me and me not being there when they need me most. I know, it's dark… but it's just this anxiety that I suddenly became aware of after becoming a mom. I remember the quote how having children is like having your heart walking around outside of your body? Well, it's equally scary as it is beautiful.
Q. What word would your kid (s) use to describe you? and why?
Jessica Well, he's only three. And he often tells me that I'm his beautiful girl. That's simple and plenty enough for me.

Q. What is one piece of advice you would give a new or expectant mother?
Jessica As easy as it is to compare yourself to every mom out there, try not to. Don't try to be the "conventional mom". Just be the mom your kids need you to be. Even when you're feeling like the worst mom in the world, realize that your babies are constantly seeking YOU, and looking up to YOU.
Q. What do you wish your kid (s) knew about you?
Jessica I wish they knew, really knew the amount of love that I have for them. There isn't a word, or enough words, to describe it. Even through all the hard stuff, all the hard times. I wouldn't trade any of it.
If you would like to be featured on Motherhood Unfiltered click here.