Hello 2018! It is currently the 24th day of January as I write my first post for the year. After a busy Christmas and a spectacular NYE with family and friends, I was so excited for the promise of the new year and all that it would bring to me, my health, my career, and my family. It was off to a rough start before I was even able to set my new year goals.
I had pneumonia, the husband was sick, all 3 kids were sick, my middle daughter had several appointments before an ER visit to check her appendix. Let me tell you the first three weeks of this year has already taken a toll on me. Physically I pray for bedtime, (not the kid's bedtime, MINE). Mentally, my brain feels like scrambled eggs most days, and emotionally I need a big hug.

I started to feel very discouraged about how I was going to get out of my funk. Am I being the best mom or wife or daughter? How can I be a digital influencer when I'm supposed to get creative and publish informative pretty things? And if I don't, how will I pull my weight and do my part in our home as a work at home mom? It's ok to stop and catch your breath but with every passing day, I felt like everyone around me deserved better. Work was piling up, household chores were piling up, and I was operating like a robot struggling to meet deadlines and schedules. I felt so guilty that I wasn't on top of my game.
You may also like:
Responsibility Charts For Kids
5 Things Every Girl Needs In Her Life
Overcoming Guilt
Here's the thing with guilt, it will suck you up and drag you down a deep dark place that overshadows anything positive in your life. As a mom, you probably get pangs of guilt at least once a day everyday right? What do you do? It's part of what makes us human, how we deal with this shit is up to us. It can paralyze us into thinking very negative thoughts. How do we overcome guilt? Honestly, I don't know the answer, I'm still trying to figure it out, I want someone to tell me I'm not alone or this will pass. I also have a responsibility to myself to look myself in the mirror and say you're doing the best you can and take it one day at a time.
Lifestyle
I'm 36 years old, there are things I thought I would have accomplished already and with every new year I look at my calendar and declare this will be the year but then 'life' gets in the way, the day to day business of busy schedules. I'm definitely not where I thought I would be when I was in my 20s. My need is for independence and to be living a healthy balanced lifestyle, I want my body to be healthy, as well as my family's. I want to be able to think clearly and efficiently and not feel tired all of the time. I want to enjoy living.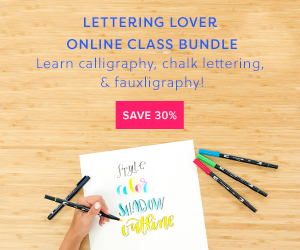 Motherhood
This literally is a mother-load. Before kids, I thought that I had this figured out because all the books and articles told me what to do but it ain't so… I even thought after my second AND third children that experience will count for something. Can I just say there isn't a freaking manual for parenting, each kid brought with them a whole new level of love and joy but equal amounts of challenges and struggles. Parenting 3 kids is another level of craziness. I don't know if I'm screwing them up for life or doing good by them. Should I be doing more or less? I honestly don't know, but when something goes wrong I'm the one holding all the guilt and this one is hard to overcome. It will keep you up at night and no matter how much I show up for my kids, I always feel like I should be doing more.
Blogging
Here's the thing about blogging, if you see a mom with a blog chances are she's trying to earn a living or contribute somehow to her family's finances. It's work and nobody spends 30+ hours a week researching, taking photos, editing photos, creating/testing, writing up posts, and promoting posts for a hobby! Not any mothers I know. I don't get a 9-5 or a lunch hour. I get a when I wake up to when I finish my deadline or I'm too tired to think so I will go to bed. Now I don't want to sound like I don't appreciate my schedule or the fact that I can work from home while raising my kids, however; I can't make a work call with a screaming toddler can I? I also eat most of my meals standing up in less than 10 minutes and I go to the bathroom with the door open and usually with a tiny person telling me to make sure I wipe my butt clean. Get the drift yet? Yes, this is what blogging looks like, and I don't do it for the glam and the freebies. It is for money and contribution towards my family just like my husband's 9-5 job. So when I talk about my blogging it is just as important.
2018
It may be the 24th day of the first month of the year and I am well aware of how late I am posting about my 2018 goals and affirmations. I am not one to highlight a word of the year or to predict what the future holds but I have personal and professional goals I want to reach. I want to believe that overcoming some of my guilt is up there on that list. It may be something I never accomplish and I'm truly sorry that this isn't a "how to overcome your guilt" post. The best I can offer is the same advice I give myself and that is to take it one moment at a time, and tomorrow is a new day!
How do you overcome guilt? Leave me your thoughts on this post in the comments below.
Have you checked out my Amazon Library yet?